The Bellwoods House Condos' location (at 111 Strachan Ave in the Niagara neighbourhood) will …[more]
The Bellwoods House Condos' location (at 111 Strachan Ave in the Niagara neighbourhood) will put residents wi
[more]
Similar to its predecessors, Clockwork Condos 3's location at 3006 William Cutmore Blvd puts …[more]
Similar to its predecessors, Clockwork Condos 3's location at 3006 William Cutmore Blvd puts it in one of the
[more]
The new Arcadia District Condos (at 60 Fieldway Rd) will be located at the …[more]
The new Arcadia District Condos (at 60 Fieldway Rd) will be located at the epicentre of Etobicoke City Centre'
[more]
Westshore at Long Branch Towns will build upon the previous success of Minto Longbranch …[more]
Westshore at Long Branch Towns will build upon the previous success of Minto Longbranch – which will be right
[more]
Etobicoke is being creatively reimagined as a vibrant residential node and commuter corridor, with …[more]
Etobicoke is being creatively reimagined as a vibrant residential node and commuter corridor, with developers worki
[more]
The new Q Tower Condos (at 200 Queens Quay West) lie in the heart …[more]
The new Q Tower Condos (at 200 Queens Quay West) lie in the heart of one of Toronto's most popular and transi
[more]
The new condos at 8 Temple Ave are situated in such a way that …[more]
The new condos at 8 Temple Ave are situated in such a way that residents will have at their fingertips all the amen
[more]
The new LSQ Condos (formerly known as the Lansing Square Condos, at 2305 Sheppard …[more]
The new LSQ Condos (formerly known as the Lansing Square Condos, at 2305 Sheppard Ave E) will play a key role in th
[more]
10% Down or Less Projects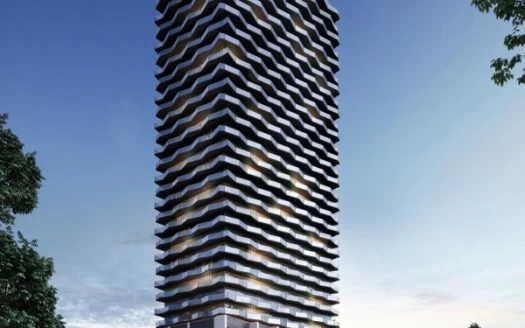 10% or Less Down Projects
Altree Developments and Graziani+Corazza Architects continue their forward push with Thirty Six Zorra Condos, …[more]
Altree Developments and Graziani+Corazza Architects continue their forward push with Thirty Six Zorra Condos, a str
[more]
10% or Less Down Projects
Madison Group's plans for a stunning new development at the downtown Toronto intersection of …[more]
Madison Group's plans for a stunning new development at the downtown Toronto intersection of Church Street an
[more]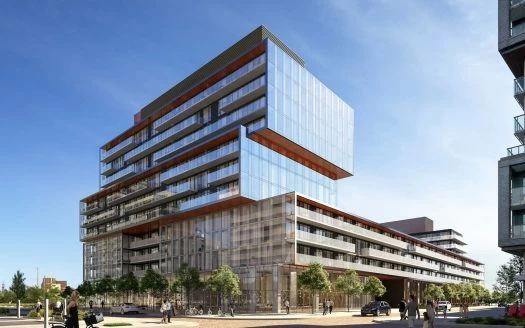 10% or Less Down Projects
They say life is what you make it. For those who want it all, …[more]
They say life is what you make it. For those who want it all, there's Canary Commons Condos. Located at 475 Front S
[more]
10% or Less Down Projects
Celeste Condos (formerly the 231 Richmond St East Condos) will be located at 125 …[more]
Celeste Condos (formerly the 231 Richmond St East Condos) will be located at 125 George St in Downtown Toronto̵
[more]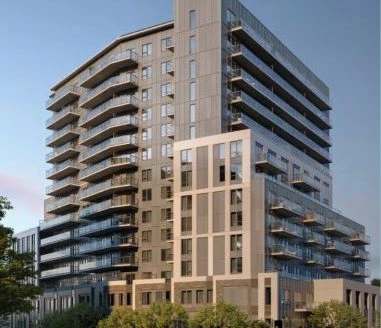 10% or Less Down Projects
Anthem Condos at The Metalworks (at 93 Arthur St South) will be a key …[more]
Anthem Condos at The Metalworks (at 93 Arthur St South) will be a key component of Guelph's revitalization efforts
[more]
10% or Less Down Projects
In more ways than one, Reina Condos is a groundbreaking development. In addition to …[more]
In more ways than one, Reina Condos is a groundbreaking development. In addition to bringing pedestrian-friendly li
[more]
10% or Less Down Projects
Located in the heart of Downtown Hamilton, APEX Condos (at 235 Main St West) …[more]
Located in the heart of Downtown Hamilton, APEX Condos (at 235 Main St West) will be perfectly situated relative to
[more]
10% or Less Down Projects
Galleria 02 is the latest segment of the Galleria master-planned community. Like its sister projects, …[more]
Galleria 02 is the latest segment of the Galleria master-planned community. Like its sister projects, these new Wal
[more]
Lindsay Heights Homes (at 460 Thunder Bridge Road) will offer a diverse array of …[more]
Lindsay Heights Homes (at 460 Thunder Bridge Road) will offer a diverse array of housing types in their namesake co
[more]
The new homes of Westwoods by the Creek will be situated just to the …[more]
The new homes of Westwoods by the Creek will be situated just to the west of Downtown Welland. Quick Facts Project
[more]
By virtue of their Innisfil location, the new Lakehaven Homes community is set to …[more]
By virtue of their Innisfil location, the new Lakehaven Homes community is set to provide residents with the opport
[more]
Similar to its predecessors, Clockwork Condos 3's location at 3006 William Cutmore Blvd puts …[more]
Similar to its predecessors, Clockwork Condos 3's location at 3006 William Cutmore Blvd puts it in one of the
[more]
The new Honeystone Homes community will occupy a prime location in Brampton's Mount Pleasant …[more]
The new Honeystone Homes community will occupy a prime location in Brampton's Mount Pleasant area. Quick Facts Proj
[more]
The new 40 St Lawrence Ave Condos will put residents amidst the fast-changing landscape …[more]
The new 40 St Lawrence Ave Condos will put residents amidst the fast-changing landscape of Etobicoke's Queens
[more]
The new Woodbridge-located condos at Major Mackenzie and Fossil Hill will be situated within …[more]
The new Woodbridge-located condos at Major Mackenzie and Fossil Hill will be situated within convenient distance of
[more]
The new condos at 2951 Highway 7 will be situated in the heart of …[more]
The new condos at 2951 Highway 7 will be situated in the heart of the burgeoning Vaughan Metropolitan Centre (VMC)
[more]
Newtonbrook's new Steeles Heights Condos (at 7 Steeles Ave E) will be part of …[more]
Newtonbrook's new Steeles Heights Condos (at 7 Steeles Ave E) will be part of what is set to be one of the mo
[more]
The new Sage Smart Towns (at 99 Creighton Rd) will be situated in the …[more]
The new Sage Smart Towns (at 99 Creighton Rd) will be situated in the charming and picturesque Hamilton community o
[more]
The new 100 Borough Dr Condos will provide more residential opportunities in Scarborough City …[more]
The new 100 Borough Dr Condos will provide more residential opportunities in Scarborough City Centre. Quick Facts P
[more]
We are independent Realtors with RE/MAX PREMIER INC., Brokerage in Toronto.
Benefits of Buying Pre-Construction Condos
Pre-construction condo projects in Toronto offer appealing benefits to investors and homeowners alike. First and most importantly, they deliver more value than resale condos. Buyers who act during the preconstruction phase are essentially buying a condominium in the future at today's prices. You'll position yourself to realize strong financial returns, as the condo market will almost always have appreciated beyond the developer's presale valuation levels by the time the building is move-in ready.
Buyers who act early also get the inside track on the widest possible selection of floorplans and directional exposures. If you want a particular layout or view, new build developments are a much better bet than sifting through the resale market hoping to find the perfect property.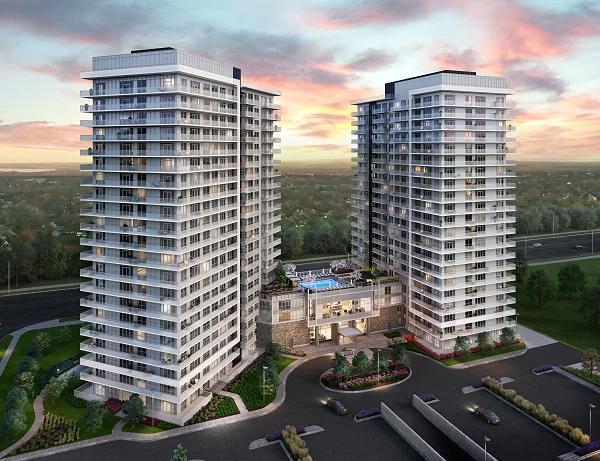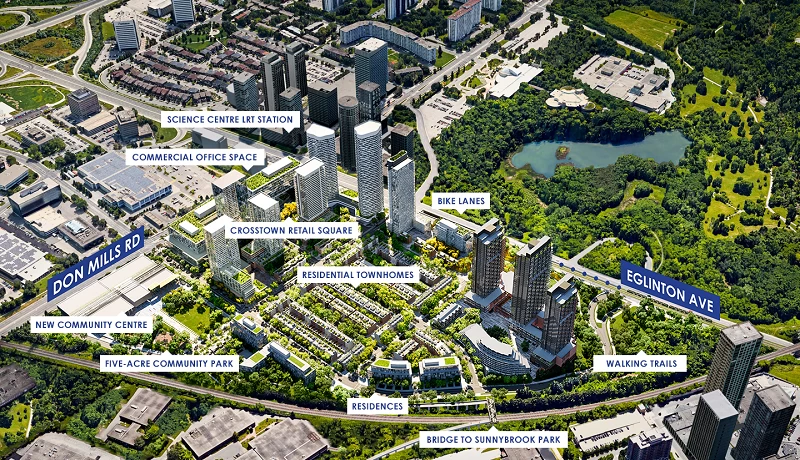 Units in new build condo projects also deliver limitless upgrade and customization potential, as buyers can choose their own accentuations, paint, and decorative touches. You'll be able to finish your new suite just the way you want it, saving a great deal of money compared to what you would pay to renovate a resale condo to suit your tastes.
Developers also outfit new suites and buildings with the latest and most efficient appliances and technologies, optimizing indoor comfort while helping owners reduce their energy and operating costs. Finally, there's also no matching the satisfaction of moving into a brand-new suite that's never been occupied by anyone else.
Platinum Access
The Platinum Insider Access program helps homebuyers and investors take full advantage of the many benefits of buying at a new build condo project in Toronto. By registering, you will enjoy a long list of exclusive benefits including advance access to the most complete inventory of suites and early reservation opportunities that let you lock your purchase in at developer-direct prices.
Given the ongoing demand for new pre-construction condos in Toronto & the GTA, Platinum Insider Access delivers important advantages for buyers and investors. By registering in advance and acting when early sales begin, you'll avoid surging competition and bidding wars, potentially saving you tens of thousands of dollars on a picture-perfect suite customized to your exact tastes.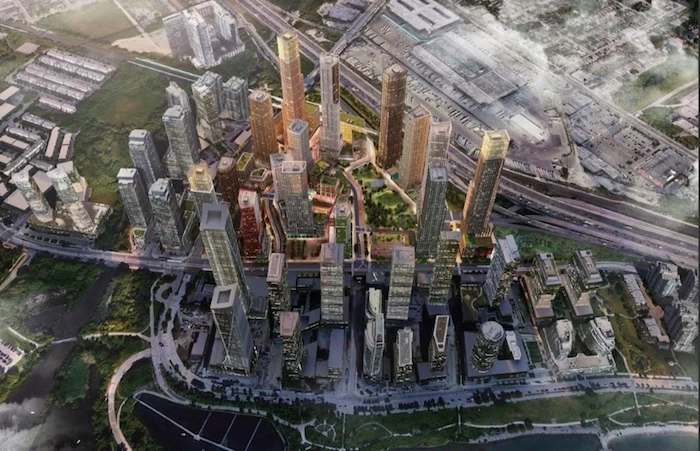 Exclusive Access & Secured Allocation
You will receive direct & early access to the best floor plans and pricing
along with priority unit allocation.
*PLATINUM INSIDER ACCESS Registration is not intended to be used by Realtors or Buyers under contract with Realtors*
Register today and be first to get pre-construction deals on all new projects
Purchasing Pre-Construction Real Estate
In order to have the best advantage when purchasing pre-construction condos & homes in Toronto, it is important for investors to be granted access to purchase before real estate sales are open to the general public. Typically once a developer's sales office opens to the general public, prices may have gone up. The opportunity for you to invest in a unit at the lowest price possible is before it is open to the general public. You can be one of the first purchasers to be invited to PLATINUM/VIP sales event long before the presentation centre opens to the general public. This gives you an exclusive opportunity to have the first access to inventory, best pick at unit levels, floor plans, lowest price and the ability to take advantage of any PLATINUM/VIP incentives the developer may offer.
Privacy Policy
VIP Condos Toronto only collects the personal information necessary to effectively market and sell the property of sellers, to assess, locate and qualify properties for buyers and to otherwise provide professional services to clients and customers. I/We do not sell, trade, transfer, rent or exchange your personal information with anyone. Once you register you will receive email communications of upcoming projects. Note that you can withdraw from receiving email communications any time by sending us an email or clicking "unsubscribe" in any future email communications sent to you.