Uxbridge lies at the edge of the Toronto commuter belt. This unique position allows it to maintain its small-town feel while still enjoying good transit links.
Town Profile
Uxbridge's downtown consists of five pedestrian-friendly blocks, and is home to numerous locally-owned businesses. Several parks are scattered throughout the town, which also boasts a public swimming pool. On the outskirts lies a large shopping centre, the Countryside Nature Preserve and several golf courses-beyond which the surrounding landscape is largely comprised of farmland and forested valleys. To the benefit of hikers and cyclists alike, the Trans-Canada Trail begins in the city's northeastern corner and runs as far east as the city of Peterborough.
Transportation in Uxbridge
GO Transit offers bus connections to either Linconville GO station or Mount Joy GO station. From there, passengers can transfer to Stouffville Line trains to Downtown Toronto. Buses run hourly in both directions on weekdays, while on weekends service is provided every two hours. Durham Region Transit also serves Uxbridge, with routes connecting to bus terminals in either Oshawa or Pickering. In addition, while it is not a true public transit service, the York-Durham Heritage Railway offers service south to Whitchurch-Stouffville and is a popular local tourist attraction.
Uxbridge Condos & Homes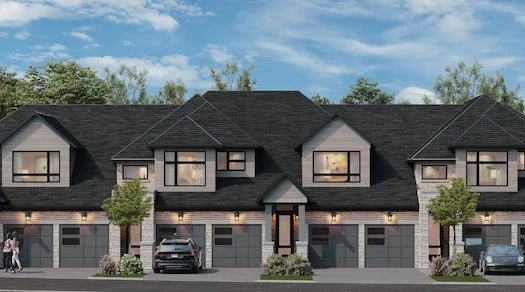 Located at 249 Reach St, the Montgomery Meadows Towns are situated in the charming …[more]
Located at 249 Reach St, the Montgomery Meadows Towns are situated in the charming community of Uxbridge, and will
[more]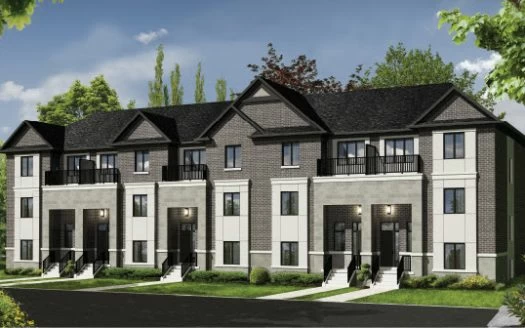 The second phase of Uxbridge's Countryside Pointe development, Countryside Pointe Towns will offer a …[more]
The second phase of Uxbridge's Countryside Pointe development, Countryside Pointe Towns will offer a selectio
[more]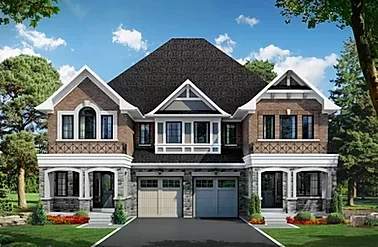 The new Countryside Pointe Homes will offer a suburban-style living experience in an area …[more]
The new Countryside Pointe Homes will offer a suburban-style living experience in an area that still retains its se
[more]