Description
The Clarkson Urban Towns is on its way to Mississauga's picturesque and historic Clarkson Village neighbourhood. These smart, stylish contemporary townhouses feature cutting-edge design flair from a leading Toronto architecture firm, and will deliver comfortable and convenient living in southwestern Mississauga. They're also situated a short walk from the Lake Ontario waterfront, adding further recreational and lifestyle value to their appealing profile.
Quick Facts
Project Name
The Clarkson Urban Towns
Building Type
Stacked Townhome Development
Location
2200 Broomsgrove Road, Mississauga, Ontario
Development Team

Haven Developments

Starting Price
From $450,900
Number of Units
74
Unit Sizes
485 sq.ft – 1,570 sq.ft
VIP Sales Status
Sold Out
Expected Completion
June 2021
The Clarkson Urban Towns: Project Overview
These new Mississauga townhouses will extend across two city blocks, with the finished community adding 74 distinctive properties to Clarkson Village. Designed to appeal to first-time buyers, commuters, couples, downsizing retirees, and families with children, The Clarkson Urban Towns will feature one-bedroom, two-bedroom, and three-bedroom floorplans.
Suite features include:
Soaring 9′ ceilings
Designer cabinets
Premium finishes, with options including laminates, ceramics, and quartz
Secure underground bicycle parking
One parking spot
One storage locker
The community's shared outdoor areas will also be professionally landscaped and meticulously maintained throughout the year to enhance your enjoyment of the property.
Location Profile
These beautiful new Clarkson Village homes will be based at 2200 Bromsgrove Road in Mississauga, which is only five minutes' walk from the Clarkson GO Transit station. This will make life easy for commuters, as train trips from Clarkson to Union Station only take about 25 minutes. Motorists are also very close to major routes including Lakeshore Road, the 403, and the QEW.
Clarkson Village is Mississauga's oldest neighbourhood, with a storied history dating back to the early 19th century. Its earliest residents were settled by 1808, and the area emerged as a major localized producer in Ontario's fruit industry. Today, it is an upscale residential neighbourhood lined with stately homes and premium properties.
More recently, Clarkson Village has captured the renewed attention of property developers and the area appears poised to welcome a new generation of homes. However, The Clarkson Urban Towns is one of only a small handful of projects that have the official go-ahead, creating excellent investment conditions. Clarkson Village's profile is rising fast, but very few newly built homes are available. Those factors combine to make these new Mississauga townhouses an appealing opportunity.
The Clarkson Urban Towns also has a lot to offer from a lifestyle perspective. These new Clarkson Village homes will be close to the shore of Lake Ontario, and to numerous major parks and outdoor sanctuaries. Nearby recreation options include the scenic Rattray Marsh Conservation Area and the path-laden green spaces of Jack Darling Memorial Park. Residents will also have easy access to local supermarkets, shops and services, restaurants, and a multiplex cinema.
Don't Miss Your Chance to Own a Piece of The Clarkson Urban Towns
These elegant and modern stacked towns are drawing major interest from homebuyers and investors, and with only 74 suites available, it appears likely that the project will sell out before construction is complete. The Clarkson Urban Towns are affordably priced, but in order to avoid competitive bidding situations, interested parties are invited to secure their units during the advanced sales phase, which is now open. Avoid disappointment by acting early to join this exclusive new community.
Property Id : 29417
Occupancy: 2021
Developer
A recurring theme in Haven Developments' projects is a proximity to local transit routes and other major transportation options. The company works closely with local municipalities and planning organizations to ensure that residents are provided with good tra
[more]
full info
Contact Me
Register Here
Register here to receive the prices, floorplans and brochures as they become available.
*PLATINUM INSIDER ACCESS Registration is not intended to be used by REALTORS or Buyers under contract with REALTORS*
You can withdraw your consent to receive communications at any time.
*indicates required
Sorry, Your Browser does not Support Javascript
You may register by sending us your Full Name, Telephone Number and Project of Interest to info@vipcondostoronto.net or by calling us at 416-233-4913.
If you would still like to register on our site directly, please open our site in a different browser.
Similar Listings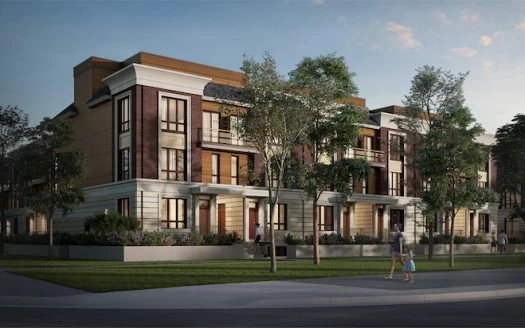 Applewood Towns (which are to be located at 4005 Hickory Dr) will be an …[more]
Applewood Towns (which are to be located at 4005 Hickory Dr) will be an intimate new low-rise community in the hear
[more]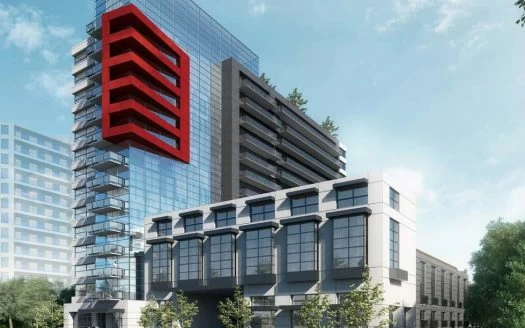 Highlight Condos are the epitome of urban living. With a combination of spacious condominiums, …[more]
Highlight Condos are the epitome of urban living. With a combination of spacious condominiums, luxurious townhomes
[more]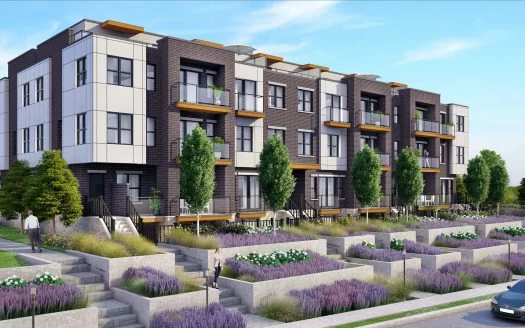 20/Twenty Towns is perfectly situated between the lake and Mississauga Centre, in a location …[more]
20/Twenty Towns is perfectly situated between the lake and Mississauga Centre, in a location that sets itself apart
[more]