Description
Etobicoke is being creatively reimagined as a vibrant residential node and commuter corridor, with developers working to bring a new generation of high-density developments to this traditionally industrial and commercial district of west Toronto. Marlin Spring is poised to make an intriguing contribution with Joya Condos (at 1045 The Queensway), a community-focused boutique mid-rise designed to take advantage of Etobicoke's relaxed suburban character.
Quick Facts
Project Name
Joya Condos
Building Type
Condominium
Location
1045 The Queensway, Toronto, M8Z 1R1
Development Team
Marlin Spring Developments, Greybrook
Starting Price
From $419,990
Number of Storeys
14
Number of Units
325
Unit Sizes
Studio – 3 bed
Sales Status
Now Selling
Expected Completion
Spring 2027
Joya Condos: Project Overview
The proposed building site encompasses a sizable plot of land at 1045-1049 The Queensway in Etobicoke. These new Etobicoke condos will be based in a charming mid-rise building with an appealing stepped-back design gracing its upper floors. Details regarding the unit count have not been finalized, but reports indicate the building will offer 325 units including:
186 one-bedroom layouts
106 two-bedroom layouts
33 three-bedroom layouts
Developers have also indicated their intent to outfit the site with mixed-use features, with street-level retail facilities joining a limited number of ground-floor residences. Confirmed amenities include:
A beautiful exterior water feature for the complex's private driveway
Extensive indoor amenities on the ground floor
A wraparound open-air terrace lounge and recreation area to crown the 12-storey building
Residents will also enjoy calm, quiet living thanks to the inclusion of state-of-the-art noise cancellation building technologies.
Situated at 1045 The Queensway, Joya Condos will be situated just west of Islington Avenue in a well-developed stretch of Etobicoke with an excellent lineup of retailers, professional services, restaurants, and essentials like banks, pharmacies, and supermarkets. It's also slated to be just one block north of the Gardiner Expressway, making life very easy for motorists.
Public transportation passengers can use local buses to reach the Islington TTC subway station, or walk there in about 20 minutes. Alternately, commuters can ride the Kipling South Rocket, which stops at the Kipling GO Transit station. This makes for fast, easy trips into downtown Toronto.
Other highlights of the area include:
Queensway Park
Easy access to the scenic waterfront of Lake Ontario
Families with school-aged children should also note that Joya will be within easy walking distance of multiple elementary and secondary schools.
Etobicoke's Transformation Means Opportunity for Savvy Investors and Homebuyers
Considering Etobicoke's proximity to major transportation routes and Toronto's downtown core, it's a little surprising that local developers took so long to see its potential as a residential area. This quiet, peaceful Toronto suburb continues to evolve from its traditional character as an industrial and manufacturing hub toward its exciting future as a vibrant, walkable, and safe mixed-use neighbourhood with high residential density.
Investors seeking opportunities with strong growth potential and commuters who want to be close to downtown while enjoying a suburban lifestyle will love Joya Condos. Given the limited number of suites that will be available in these new Etobicoke condos, prospective buyers will need to be mindful of the growing interest surrounding this boutique project.
Property Id : 30113
Occupancy: 2027
Developer
The future of residential development in the GTA has swayed more and more towards condo construction-a fact that Marlin Spring both recognizes and embraces. Since its founding, the company has specialized in building townhomes and boutique condominiums. This
[more]
full info
Contact Me
Register Here
Register here to receive the prices, floorplans and brochures as they become available.
*PLATINUM INSIDER ACCESS Registration is not intended to be used by REALTORS or Buyers under contract with REALTORS*
You can withdraw your consent to receive communications at any time.
*indicates required
Sorry, Your Browser does not Support Javascript
You may register by sending us your Full Name, Telephone Number and Project of Interest to info@vipcondostoronto.net or by calling us at 416-233-4913.
If you would still like to register on our site directly, please open our site in a different browser.
Co-Developer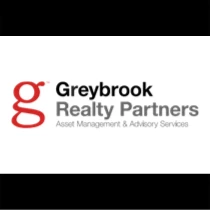 As an offshoot of private equity firm Greybrook Capital, Greybrook Realty Partners has assembled a diverse portfolio of projects in both Canada and the United States. The company strives to offer residents the maximum levels of livability. By doing so, they c
[more]
Similar Listings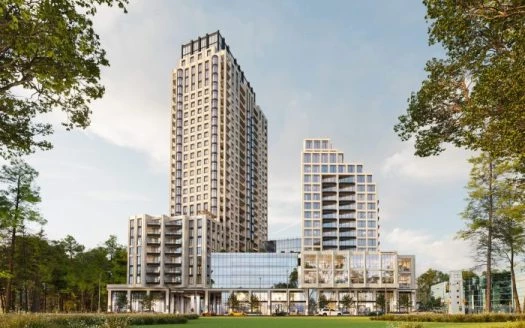 The new Yonge City Square Condos (at 4050 Yonge St) will sit directly atop …[more]
The new Yonge City Square Condos (at 4050 Yonge St) will sit directly atop the York Mills subway station, in the Ho
[more]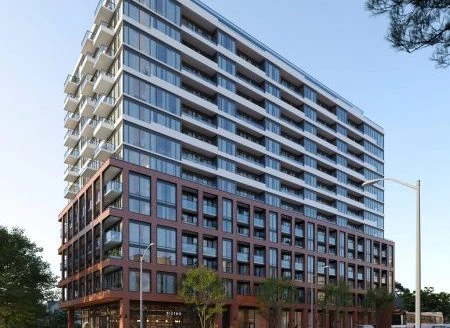 The Willowdale-located NorthCore Condos (at 53 Sheppard Ave West) will offer the opportunity to …[more]
The Willowdale-located NorthCore Condos (at 53 Sheppard Ave West) will offer the opportunity to live in the heart o
[more]
Situated just to the east of Islington Ave, the new BLVD Q Condos (at …[more]
Situated just to the east of Islington Ave, the new BLVD Q Condos (at 935 The Queensway) will be located in one of
[more]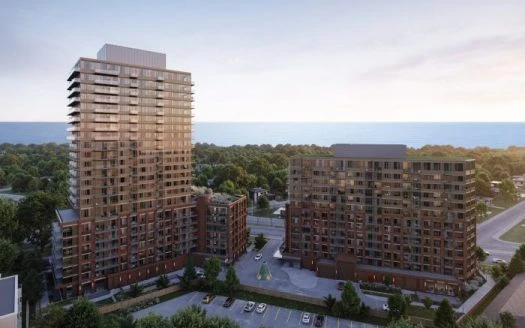 The new condos at the Residences at Bluffer's Park (at 2800 Kingston Rd) will …[more]
The new condos at the Residences at Bluffer's Park (at 2800 Kingston Rd) will be perfectly situated relative
[more]