3555 Highway 7, Markham
add to favorites
Description
The new condos at 3555 Highway 7 East Condos will be situated in one of Markham's fastest-growing districts.
Quick Facts
Project Name
3555 Highway 7 East Condos
Building Type
Condominiums
Location
3555 Highway 7, Markham, Ontario
Development Team
Brivia Group, Topfar Developments, Trulife Developments
Starting Price
TBA
Number of Storeys
40, 53
Number of Units
1,143
Unit Sizes
TBA
Sales Status
Coming Soon
Expected Completion
TBA
Click Here for The Latest Real Estate Stats & Investment Tips
 3555 Highway 7 East Condos: Development Info
3555 Highway 7 East is planned to consist of a 40-storey building and a 53-storey building, with a total of 1,143 residential units. Further information will be added as soon as it becomes available. 

3555 Highway 7 is set to offer easy access to huge swathes of Markham, York Region and the Greater Toronto Area as a whole – while also providing residents with access to a wealth of Unionville-located amenities.
Main Street Unionville is readily accessible to the east
Whole Foods, Loblaws, No Frills, T&T and a host of independent grocers are all easily accessible.
Toogood Pond Park, Austin Drive Park and a host of smaller parks are readily accessible.
A network of walking trails follows the Rouge River throughout the city, and can be easily reached from the development site.
The Langham Square Mall is readily accessible to the east.
The Markham YMCA will sit close by.
Unionville GO station sits a short distance to the east of the project site, and is in the midst of a complete renovation and revitalization. Upon completion of these and other upgrades along the Stouffville line, service will run from here to Downtown Toronto every 15 minutes or better, seven days a week. For local transit needs, York Region Transit's VIVA Purple bus rapid transit route will run within walking distance, along with a host of local bus routes. For drivers, Highways 404 & 407 are both reachable in minutes.
Markham's Hottest Location
With a host of new retail amenities and transportation options, the area surrounding the Downtown Markham community is set to be in high demand in the future – and the 3555 Highway 7 East Condos will be right at the heart of the action. Interested buyers are strongly encouraged to register online for the latest information regarding prices & floor plans.
Developer
Founded in 2000, Brivia Group is the brainchild of textile magnate Kheng Ly. Since then, it has risen to become one of Montreal's foremost residential developers. The company is organized around four core principles: integrity, transparency, shareholder value
[more]
full info
Contact Me
Register Here
Register here to receive the prices, floorplans and brochures as they become available.
*PLATINUM INSIDER ACCESS Registration is not intended to be used by REALTORS or Buyers under contract with REALTORS*
You can withdraw your consent to receive communications at any time.
*indicates required
Sorry, Your Browser does not Support Javascript
You may register by sending us your Full Name, Telephone Number and Project of Interest to info@vipcondostoronto.net or by calling us at 416-233-4913.
If you would still like to register on our site directly, please open our site in a different browser.
Co-Developer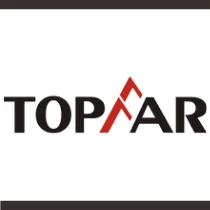 Topfar Developments is the Canadian division of parent company Shenzhen Topfar Group. Founded in 1994, Shenzhen Topfar's primary focus has since 2002 been the real estate industry. The company began to establish a foothold in the Greater Toronto Area in 2017,
[more]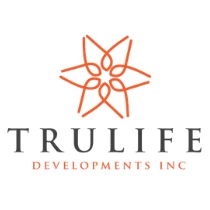 Trulife Developments specializes on the design and development of residential and mixed-use communities throughout Southern Ontario. They take pride in delivering living spaces that blend comfort, functionality and luxury-while also doing so in a way that ens
[more]
Similar Listings