Description
20/Twenty Towns is perfectly situated between the lake and Mississauga Centre, in a location that sets itself apart through its myriad transport options-ones which will only improve by the time of the community's completion. Mississauga is becoming more dense and livable, and the area in which 20/Twenty sits is the epicentre of that change. Living in Cooksville now means walkable streets, excellent recreational spaces and high-frequency transit routes make this exciting new development a can't-miss for anyone seeking a modern urban lifestyle.
Quick Facts
Project Name
20/Twenty Towns
Building Type
Townhomes
Location
2040 Camilla Road, Mississauga, Ontario
Development Team
Consulate Development Group
Starting Price
Sold Out
Number of Storeys
1 to 2 Level Urban Towns
Number of Units
148
Unit Sizes
1,092 sq.ft – 1,919 sq. ft.
Sales Status
Sold Out
Expected Completion
December 2021
20/Twenty Towns: Development Info
Current plans show 20/Twenty Towns consisting of 148 townhomes. 2-bedroom and 3-bedroom units will be includes, with square footage up to 1,905 feet. Each townhome will feature either a private outdoor patio or a rooftop terrace. units will also feature open concept floor plans and contemporary exterior designs. In addition, a parkette will be built at the centre of the complex, offering residents a communal space where residents can relax. 

With 20/Twenty Towns, Consular Development Group has chosen a location that teems with amenities. A number of shopping, dining and recreational options are within close proximity:
The major Canadian banks have branches either within walking distance or a short bus ride away.
Both Sherway Gardens and Square One can be reached by car or via frequent bus service.
Nearby Hurontario Street is lined with a mix of high-quality shopping and dining options.
The picturesque Port Credit waterfront can be easily reached.
Hurontario Street is served by two high-frequency bus routes, combining to provide service every ten minutes or better, and is scheduled to receive light rail service by 2022. Both routes connect to Port Credit GO station, which offers rail service to Downtown Toronto and points to the east every 20 minutes, seven days a week. Cooksville GO also provides service to Toronto-and is much closer to 20/Twenty, but is only open on weekdays. In addition, Queen Elizabeth Way runs just to the south of the site.
Bringing a Dose of Urban Living to Cooksville
20/Twenty Towns will play a huge role in Mississauga's ongoing transformation from a suburban bedroom community to a city in its own right. These Cooksville homes can benefit from the area's excellent transit access (arguably some of the best in the GTA outside of Toronto) and easy access to several major shopping areas. Yet these options alone do not set this development apart. What does, however, is Consulate Group's commitment to livability, which will provide residents with a community that they will be proud to call home.
Property Id : 32211
Occupancy: 2021
Developer
Since its founding, Consulate Development Group has risen to become one of the GTA's most respected developers. They have assembled a diverse portfolio of projects, both in terms of development type (commercial as well as residential) and geographically (the
[more]
full info
Contact Me
Register Here
Register here to receive the prices, floorplans and brochures as they become available.
*PLATINUM INSIDER ACCESS Registration is not intended to be used by REALTORS or Buyers under contract with REALTORS*
You can withdraw your consent to receive communications at any time.
*indicates required
Sorry, Your Browser does not Support Javascript
You may register by sending us your Full Name, Telephone Number and Project of Interest to info@vipcondostoronto.net or by calling us at 416-233-4913.
If you would still like to register on our site directly, please open our site in a different browser.
Similar Listings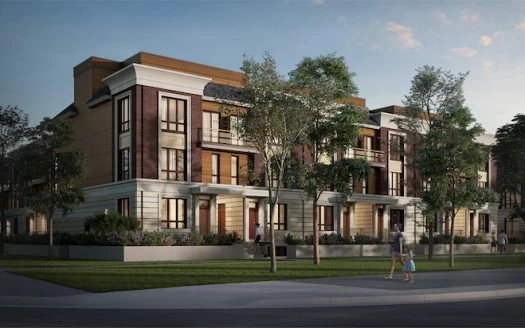 Applewood Towns (which are to be located at 4005 Hickory Dr) will be an …[more]
Applewood Towns (which are to be located at 4005 Hickory Dr) will be an intimate new low-rise community in the hear
[more]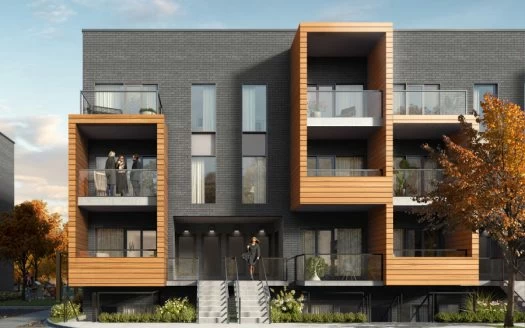 The Clarkson Urban Towns is on its way to Mississauga's picturesque and historic Clarkson Village …[more]
The Clarkson Urban Towns is on its way to Mississauga's picturesque and historic Clarkson Village neighbourho
[more]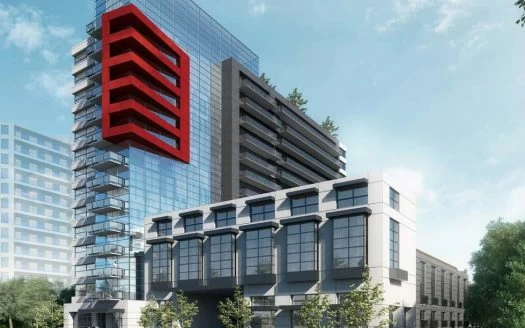 Highlight Condos are the epitome of urban living. With a combination of spacious condominiums, …[more]
Highlight Condos are the epitome of urban living. With a combination of spacious condominiums, luxurious townhomes
[more]