A former railroad town that has turned into a thriving boasting many new condos & homes, Newmarket represents the northern edge of the Greater Toronto Area's most heavily urbanized area.
City Profile
Main Street Newmarket maintains its historic character, with charming architecture and a variety of family-owned shops and restaurants coexisting with new-construction condos & homes. Other major retail hubs are clustered around the Yonge Street-Davis Drive intersection and along Highway 404. In terms of parks and recreational space, the Wesley Brooks Conservation Area and the Bailey Ecological Park are just south of downtown, and are both home to numerous walking trails. Surrounding the city on three sides is a wide expanse of farmland and preserved forests, while the level of suburban development increases to the south.
Transportation in Newmarket
York Region Transit offers a number of local bus services throughout the city, with most routes radiating out from the agency's Newmarket Terminal on Yonge Street. YRT's VIVA bus rapid transit network also serves the city, with dedicated transit lanes along both Yonge and Davis Drive. Newmarket GO station offers rail service in both directions seven days a week. At least five round trips run daily, which are then supplemented by bus connections to the hourly rail service from Aurora GO. Highway 404 runs along the east side of the city, and provides easy access to the rest of the GTA and to Ontario's cottage country.
Newmarket Condos & Homes
The new Elia Modern Towns (at 763 Gorham St) will be perfectly situated relative …[more]
The new Elia Modern Towns (at 763 Gorham St) will be perfectly situated relative to the bevy of amenities on offer
[more]
Newmarket's new 849 Gorham Street Towns will offer residents a charming and family-friendly suburban …[more]
Newmarket's new 849 Gorham Street Towns will offer residents a charming and family-friendly suburban living e
[more]
The 201 Davis Drive Condos will be situated in a prime location along Newmarket's …[more]
The 201 Davis Drive Condos will be situated in a prime location along Newmarket's primary east-west thoroughf
[more]
The new 16860 Leslie St Towns will occupy a charming and well-connected location in …[more]
The new 16860 Leslie St Towns will occupy a charming and well-connected location in eastern Newmarket. Quick Facts
[more]
The new Woodspring Towns will occupy a charming and tranquil location along their namesake …[more]
The new Woodspring Towns will occupy a charming and tranquil location along their namesake Newmarket street. Quick
[more]
The new condos at 345 Davis Drive will be situated just minutes away popular …[more]
The new condos at 345 Davis Drive will be situated just minutes away popular Newmarket amenities such as Highway 40
[more]
The new 1015 Davis Drive Towns will provide residents with a living experience that …[more]
The new 1015 Davis Drive Towns will provide residents with a living experience that epitomizes Newmarket's ch
[more]
The new condos at 16756 Bayview Avenue will be perfectly situated relative to the …[more]
The new condos at 16756 Bayview Avenue will be perfectly situated relative to the wealth of amenities and popular d
[more]
The new 55 Eagle Street Towns will provide residents with a living experience that …[more]
The new 55 Eagle Street Towns will provide residents with a living experience that epitomizes Newmarket's fam
[more]
The new Redwood on Yonge Condos (at 17645 Yonge St) will offer easy access …[more]
The new Redwood on Yonge Condos (at 17645 Yonge St) will offer easy access to Newmarket's plentiful amenities. Quic
[more]
TAG Condos will occupy one of Newmarket's most amenity-rich and well-connected locations, which it …[more]
TAG Condos will occupy one of Newmarket's most amenity-rich and well-connected locations, which it does by being ju
[more]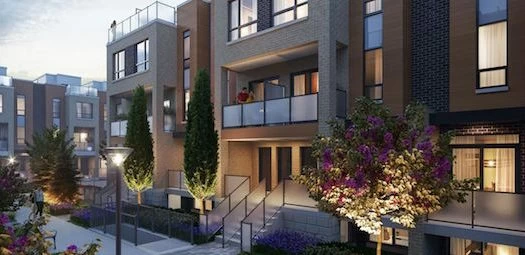 With a central location close to many of the city's most prominent destinations, Glenway …[more]
With a central location close to many of the city's most prominent destinations, Glenway Urban Towns is set t
[more]