Located between two major high-density neighborhoods, Davisville Village continues to be a lush and peaceful respite in the heart of Midtown Toronto.
Neighborhood Profile
Situated between the bustling Yonge-Eglinton and Yonge-St. Clair intersections, Davisville Village continues to provide a more tranquil living experience than the one offered by its neighbors. Quiet, tree-lined streets are the norm here, and several major parks (such as Sherwood Park and Balfour Park) are within walking distance, Thus, this peaceful district the perfect place for families with young children. The neighborhood's primary retail strip is located along Mount Pleasant Road just south of Eglinton, and virtually every major retailer has a location close to one or both of the aforementioned intersections.
Transportation Access
Two stations-Davisville in the south and Eglinton in the north-ensure that all of Davisville Village is within walking distance of the subway. Supplementing this high degree of transit connectivity is frequent bus service along Davisville Avenue, Eglinton Avenue and Mount Pleasant Road. Cyclists will also be in close proximity to Midtown-spanning Beltline Trail, as well as enjoy easy access to the extensive trail system in the Don Valley. In addition, upon its opening in 2021 the Eglinton Crosstown LRT will run along the neighborhood's northern edge.
Davisville Village Condos & Homes
The 537 Eglinton Ave East Condos are primed to offer transit-oriented living in one …[more]
The 537 Eglinton Ave East Condos are primed to offer transit-oriented living in one of Midtown Toronto's most
[more]
The new condos at 750 Mt Pleasant Rd will sit in the heart of …[more]
The new condos at 750 Mt Pleasant Rd will sit in the heart of Midtown Toronto's Davisville Village neighborho
[more]
Planned to include a pair of gleaming high-rise towers, Millwood Condos will bring glamorous living to …[more]
Planned to include a pair of gleaming high-rise towers, Millwood Condos will bring glamorous living to midtown Toro
[more]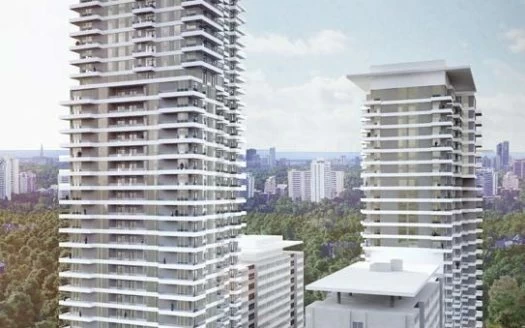 The Plaza Midtown Condos are designed to be unique. With a distinct architectural design, …[more]
The Plaza Midtown Condos are designed to be unique. With a distinct architectural design, an array of available ame
[more]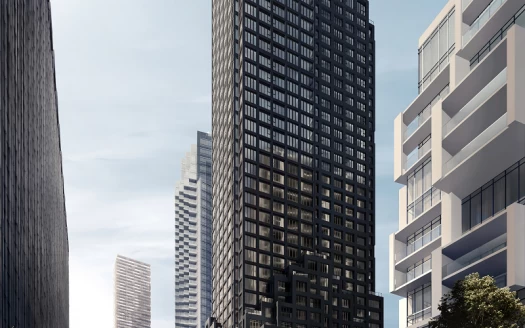 Toronto's popular Yonge and Eglinton corridor is one of midtown's most desirable neighbourhoods. However, …[more]
Toronto's popular Yonge and Eglinton corridor is one of midtown's most desirable neighbourhoods. Howeve
[more]