Long known simply as a university town, Guelph is beginning to undergo a renaissance that encompasses virtually every facet of the city's identity.
City Profile
Situated where the Speed and Eramosa Rivers meet, Guelph's geography is defined by the presence of the two waterways. The city's downtown lies on the river banks, and has in recent years become a thriving cultural centre, with a pedestrian-friendly streetscape that is lined with an array of shopping & dining options. The residential areas immediately surrounding downtown are home to tree-lined streets and historic homes, with a large shopping centre located at the northern edge of the city's urban development. To the south, the University of Guelph's main campus sits just across the Speed River from downtown, and includes a 400-acre arboretum as part of its campus. New homes and subdivisions dominate the area to the south of the university, and eventually give way to rolling hills and farmland.
Transportation in Guelph
Guelph Transit provides local bus service throughout the city, with a hub at Guelph Central Station. This major transit node is also served by GO Transit rail and bus services, which offer direct connections to Downtown Toronto and an array of other GTA destinations. Rail service on the Kitchener Line runs seven days a week in both directions, while VIA Rail runs two round trips daily to Union Station. For drivers, Highway 401 is a short distance to the south of the city, and is easily accessible.
Guelph Condos & Homes
The new condos at 361 Whitelaw Rd will be situated in the western section …[more]
The new condos at 361 Whitelaw Rd will be situated in the western section of Guelph, with easy access to all that t
[more]
The new condos at 927 Victoria Rd South will put residents just minutes away …[more]
The new condos at 927 Victoria Rd South will put residents just minutes away from the array of amenities available
[more]
The new Silvercreek Junction community (at 55 Silvercreek Parkway S) will consist of condos …[more]
The new Silvercreek Junction community (at 55 Silvercreek Parkway S) will consist of condos and townhomes in a prim
[more]
The new 58 Wellington Street East Condos will be perfectly situated relative to Guelph's …[more]
The new 58 Wellington Street East Condos will be perfectly situated relative to Guelph's revitalized downtown
[more]
Situated in the charming community of Fergus, the new Sunrise Grove Towns will offer …[more]
Situated in the charming community of Fergus, the new Sunrise Grove Towns will offer a lifestyle defined by peace a
[more]
The new Argyle Village Towns will be a new community situated in the southern …[more]
The new Argyle Village Towns will be a new community situated in the southern of Guelph. Quick Facts Project Name A
[more]
The new Marquis Modern Towns (at 710 Woolwich St) will provide residents with a …[more]
The new Marquis Modern Towns (at 710 Woolwich St) will provide residents with a living experience that epitomizes t
[more]
From the High
$ 700,000
s
The new Sora at The Glade Towns (at 43 Everton Dr) will occupy a …[more]
The new Sora at The Glade Towns (at 43 Everton Dr) will occupy a charming and family-friendly location that provide
[more]
The Baker District Condos will be a new multi-building complex at 55 Baker St …[more]
The Baker District Condos will be a new multi-building complex at 55 Baker St in Guelph – yet another example
[more]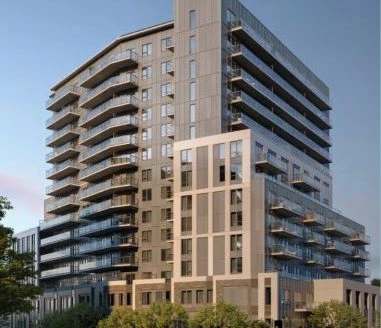 10% or Less Down Projects
Anthem Condos at The Metalworks (at 93 Arthur St South) will be a key …[more]
Anthem Condos at The Metalworks (at 93 Arthur St South) will be a key component of Guelph's revitalization efforts
[more]
Reign Condos symbolize a city in transition. These new Guelph condos will bring a …[more]
Reign Condos symbolize a city in transition. These new Guelph condos will bring a dose of sleek modernity to a city
[more]