As Canada's third-largest city (and the largest in the Prairie provinces), Calgary is Western Canada's main hub for economic and cultural activities.
City Profile
Calgary hugs the banks of the Bow River, with the city's downtown core sitting directly on its southern banks. Pedestrian-friendly and vibrant, Downtown Calgary and its surroundings teem with a variety of shops and restaurants that are able to cater to a variety of tastes and preferences. Across the river to the north, the Kensington neighborhood is fast becoming a magnet for young professionals, while the 17th Avenue corridor to the south has long been a beacon of urban cosmopolitanism. As a result of the wide-open spaces permitted by the city's location, neighborhoods further out from Downtown are largely comprised of large and elegant single-family homes. In terms of recreational and leisure amenities, the Bow River is lined with parks and walking trails throughout its course, while, the southwestern portion of the city are home to numerous nature preserves-particularly along the Elbow River.
Transportation in Calgary
Calgary Transit provides light rail and bus service throughout the city. The CTrain light rail network is widely renowned as one of the world's best, and offers frequent, high-quality service at all times of the day. The city is also crisscrossed by numerous highways, while more and more bike lanes are built every year. Finally, Calgary International Airport is WestJet's primary hub, as well as a major Air Canada operations centre.
Calgary Condos & Homes
Buyer Incentives 5-year Rental Guarantee* No Provincial Sales Tax* No Rent Control* No Land …[more]
Buyer Incentives 5-year Rental Guarantee* No Provincial Sales Tax* No Rent Control* No Land Transfer Tax* Parking &
[more]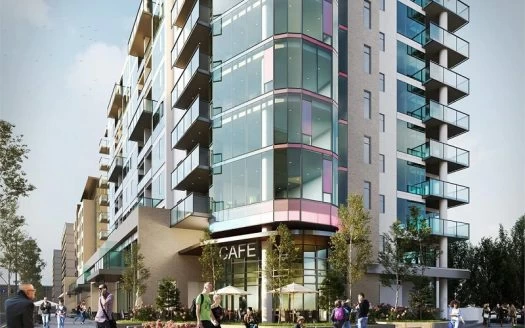 Calgary's new Theodore Condos boast a prime location in the vibrant & popular Kensington …[more]
Calgary's new Theodore Condos boast a prime location in the vibrant & popular Kensington neighborhood. In
[more]
Annex Condos will bring a new dose of modern urban condominium living to one …[more]
Annex Condos will bring a new dose of modern urban condominium living to one of Calgary's most walkable and p
[more]
Era Condos will offer a comfortable living experience rich with amenities-all while in one …[more]
Era Condos will offer a comfortable living experience rich with amenities-all while in one of Calgary's hotte
[more]