Situated in the heart of York Region, new condos & homes in Aurora offer the perfect mix of urban, suburban and rural all rolled into one.
City Profile
Aurora is centered on Yonge Street. This major north-south thoroughfare is lined with a diverse array of shops and restaurants, ranging from big-box retailers to a wide variety of independent businesses. The city's historic downtown provides a pedestrian-friendly neighborhood in which to live and play, while outlying districts offer large lots sizes and a more countryside-style atmosphere. The centrally-located Aurora Community Arboretum offers a recreational space for nearby condos & homes, and includes direct access to a trail network stretching north to Newmarket. Several other parks are located throughout the city.
Transport Access in Aurora
Frequent bus service is provided on all major streets by York Region Transit. The agency also offers bus rapid transit along Yonge Street as part of their VIVA network, with VIVA Blue connecting to Newmarket in the north and Finch subway station in the south. For direct service to Downtown Toronto, GO Transit's Barrie Line is available seven days a week at hourly frequencies, with travel time to Union Station being under an hour. Additionally, Highway 404 is located close by, and offers easy access to both the rest of the GTA and to cottage country.
Aurora Condos & Homes
The redevelopment of SmartLiving's Aurora site (at 14760 Yonge St) will create a charming …[more]
The redevelopment of SmartLiving's Aurora site (at 14760 Yonge St) will create a charming new community of co
[more]
The new Polo Club Condos (at 15286 Leslie St) will be perfectly situated in …[more]
The new Polo Club Condos (at 15286 Leslie St) will be perfectly situated in a location in eastern Aurora. Quick Fac
[more]
The 45 Tyler Street Towns will be a charming new community in the heart …[more]
The 45 Tyler Street Towns will be a charming new community in the heart of Aurora's cityscape. Quick Facts Pr
[more]
The new 120 Metcalfe Street Condos will be located just steps to the south …[more]
The new 120 Metcalfe Street Condos will be located just steps to the south of Aurora GO station. Quick Facts Projec
[more]
The new condos at 15314 Yonge Street will be situated in a prime location …[more]
The new condos at 15314 Yonge Street will be situated in a prime location along Aurora's main thoroughfare. Quick F
[more]
Aurora's 15516 Leslie St Condos will be situated on the urban-rural divide of this …[more]
Aurora's 15516 Leslie St Condos will be situated on the urban-rural divide of this charming, family-friendly
[more]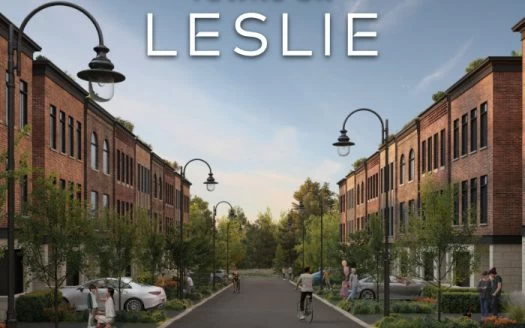 The new Towns On Leslie are set to offer modern, New York-inspired townhome living …[more]
The new Towns On Leslie are set to offer modern, New York-inspired townhome living in Aurora. Residents will be jus
[more]